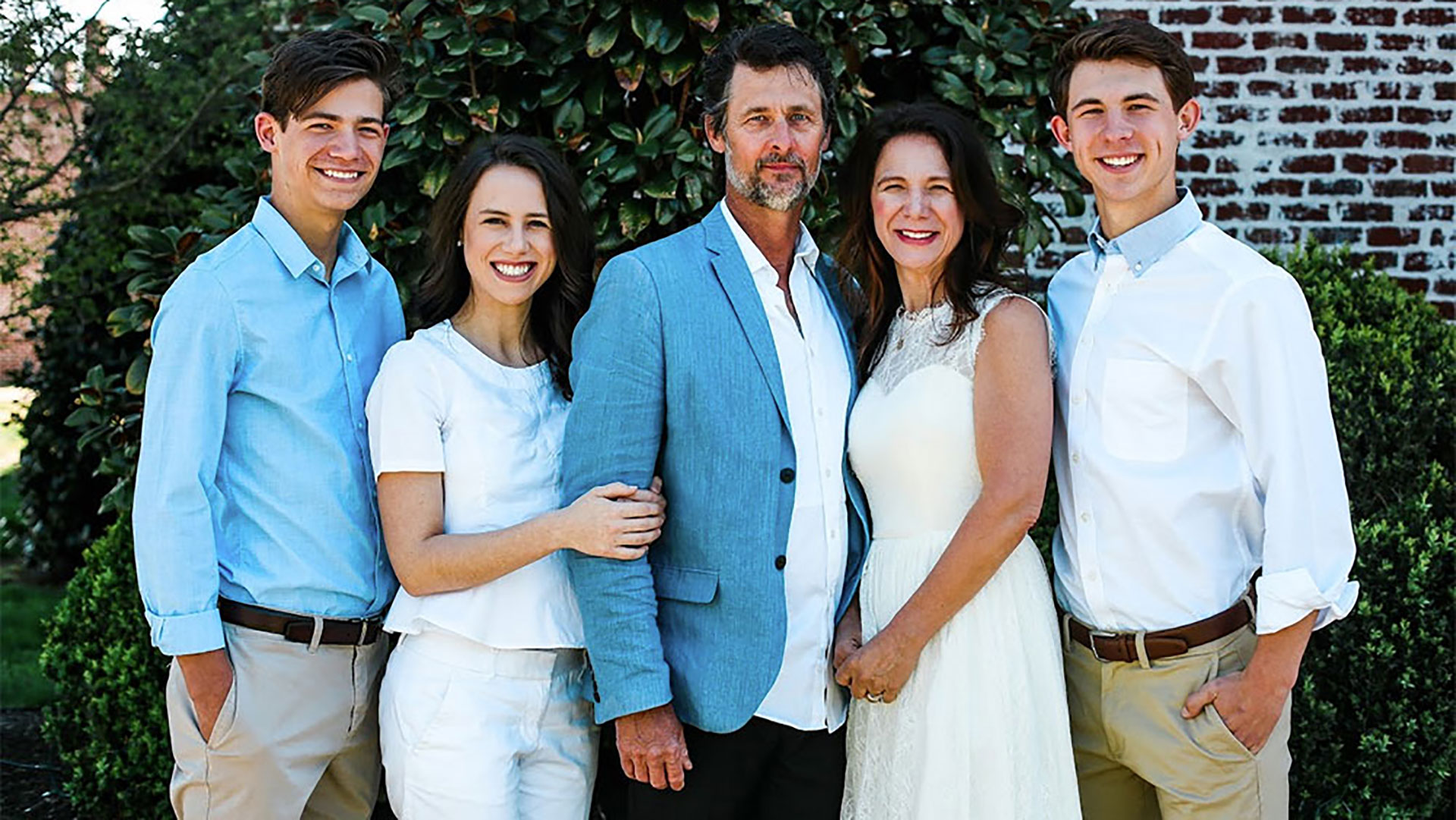 Jenni Mendl – Weight Loss of 15 Pounds
June 20, 2017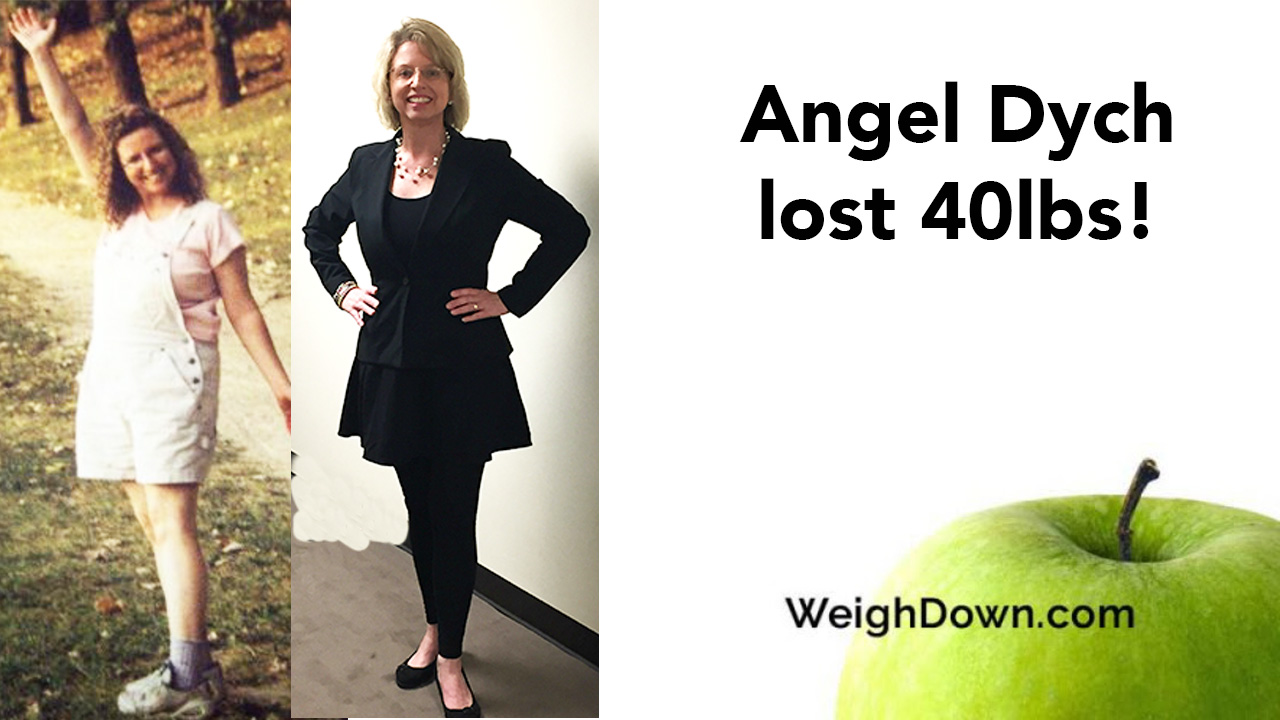 Angel Dych – Weight Loss of 40 Pounds
June 27, 2017
Rebecca Gunger – Weight Loss of 20 Pounds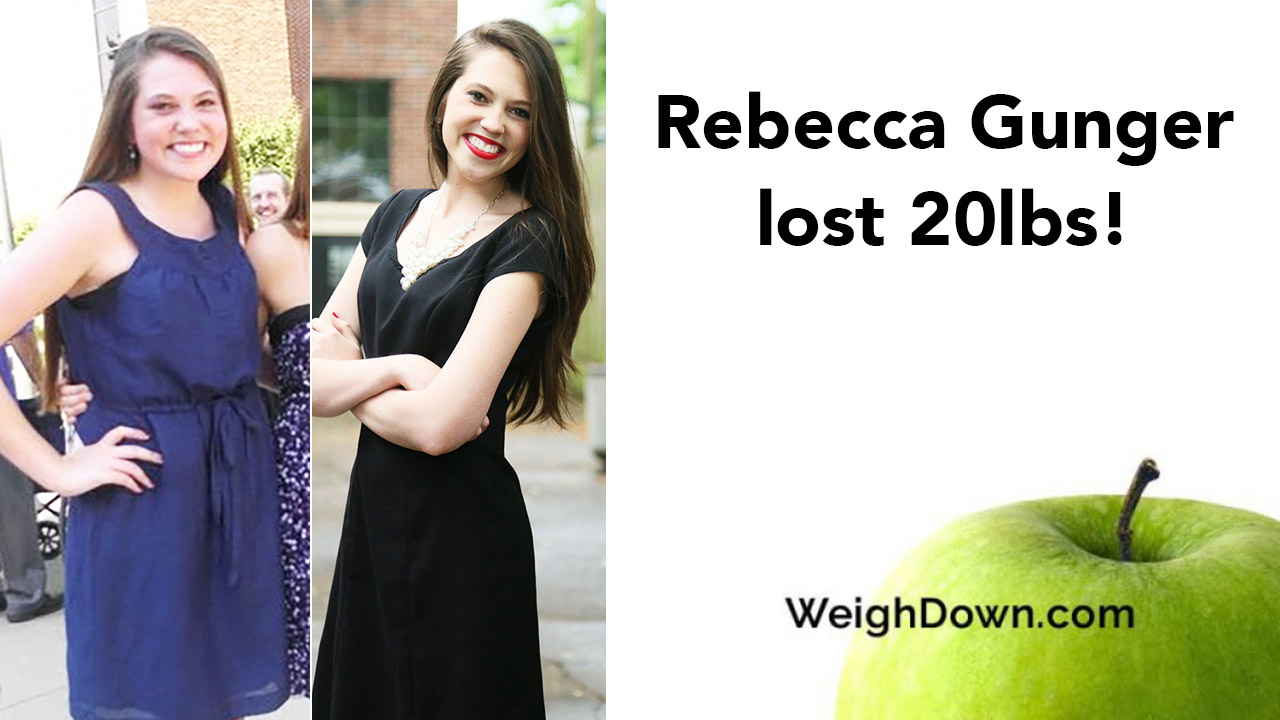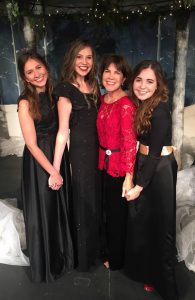 Rebecca Gunger grew up in one of the most beautiful places in the country – just north of Destin, Florida. However, Rebecca's childhood and youth wasn't always the joyful life it is today.  It used to be filled with greed for food, worry, self-focus and even panic attacks.
Little did Rebecca know that her entire family's lives would change when her mother, Pam, signed up for a Weigh Down class in 1995 and went on to lose 30 pounds herself. In 2004-2005, Pam decided to take another Weigh Down class. This time, Rebecca was around 12-13 years old. She says, "I didn't realize how badly I needed it, too. I was starting to become an emotional eater and gaining weight steadily. I was also starting to really struggle with anxiety, control, getting the approval of my peers, and extreme self-absorption. My relationships began to deteriorate, especially with my parents and sisters, and my world-view continued to increasingly revolve around myself alone."
"I was known for being friendly and nice, but I struggled and fretted all the while, knowing I couldn't keep up the façade much longer. I was really starting to crack and began to experience panic attacks. I hit rock bottom and knew it was time to humble myself and finally try what had helped my mom all those years ago. As I watched Weigh Down's Last Exodus series for youth, I saw Gwen's kids and their friends talk about God and each other with so much love, joy and peace, and they didn't appear to be magnetized to food or anxious about anything. Most of all, their lives seemed to have so much purpose and fulfillment."
"As I remember back to the time in my life when I was just starting my first Weigh Down class, I am beyond amazed and grateful to God for letting me hear and see and run after such a beautiful purpose. I lost 15 lbs. in that first class, but most of all, gained a permanent lifestyle change. When I started college and noticed I began to gain some weight back, I immediately got back in a class, went all in, and lost 20 lbs. I have no fear for the future, because these resources are TIMELESS!"
Panic Attacks and Anxiety Gone While Blessings Abound!
Rebecca stays surrounded by Weigh Down teachings and continues to change for the better every year. She no longer experiences panic attacks or anxiety. When she feels worry creep in, she knows exactly how to run to God with it. She loves hearing, "It's not about you, it's all about God," over and over in the classes. This is truly the Good News! It continues to help her stay focused on God and others, instead of herself all the time.
She says, "In the most ironic and remarkable of ways, it truly is a FAR better life! I am happier every year, more grateful, more in love with God and others. Instead of being obsessed with getting everyone's approval and feeling empty and lost because of that, I now focus first and foremost on getting God's approval, and then He gives back in astounding ways. I understand and LOVE the Bible now whereas before, it never made sense to me.
Weigh Down Works in Any Decade!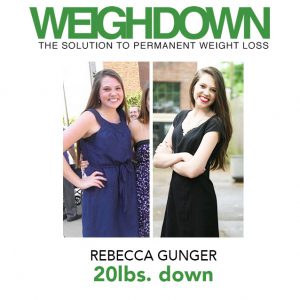 "I am forever grateful to have been a child of a 90's Weigh Down participant and that
Weigh Down Ministries
, under the generous direction of
Gwen Shamblin
, has continued to be there for all Weigh Downer's past and present. I feel like I was at a crossroads and about to head down a very dark and empty path, when God mercifully guided me to a new, lesser-traveled but so much more purposeful, happier, and peaceful road. I pray to stay on it for the rest of my life!"
---
---