For those returning to Weigh Down.
Weigh Down Revolution Class, get rid of dieting gimmicks and control
This class focuses on those who are returning to Weigh Down and know the basic principles, but have been away for a while. It is also for those who have started to mix or return to dieting gimmicks. This class will reveal where the dieting world has crept back in, and help you to release control of man made rules, and return to the effortless Spirit-led freedom of God's way to eat. You will get back on track and start losing weight again - amazed by the love of God and simplicity of His way of eating. It is time to be free again.

You will have access to this powerful class for 90 days. This class contains 10 video lessons along with 10 audio class lessons. In addition, you will have access to a downloadable Revolution Workbook to keep you focused. If you would like to purchase an additional hard back workbook, click here.

SPECIAL NOTES:
A high-speed Internet connection is required.
Class videos can be viewed on both Windows PC and Mac computers as well as on all Internet-accessible Mobile Devices (a WiFi connection is recommended for the best viewing experience). If you are a Weigh Down TV subscriber, you can also view your class through the Weigh Down TV app for Apple, Android, Amazon Fire and Roku devices.
You will need to provide your own Bible.  This class uses the NIV 1984 Bible.
How does this class work?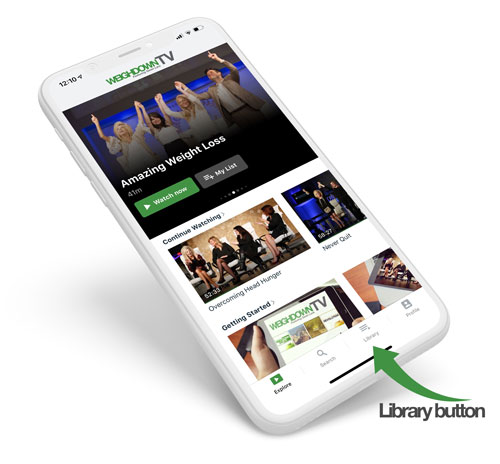 Once you have signed up for Weigh Down Revolution, you will have access to it right away! You can view your class on the Weigh Down TV website by clicking on the link in the e-mail you will receive once you have signed up OR returning to WeighDown.tv at any time and logging in and going back to the class video page
HERE
.
** if you are a Weigh Down TV subscriber, you will find the class in the Library section of your app as well and can access it from any device the Weigh Down TV app is installed on.
You should receive an email with a link that will take you straight to the class log in page as well as an additional e-mail on how to setup shipment of your workbook.  We look forward to getting to know you, and if you have any questions, please let us know.