WEIGH DOWN BASICS Class
Lay the foundation in your life to permanent weight loss! Get rid of mindless eating, diet rules, harsh treatment of the body!! This class will get any beginner started and anyone who has been in classes for a while to break free!! You have nothing to lose but weight!
Gain access to a class page with:
6 class video lessons filled with testimonies, teaching and practical weight loss tips.  Each video is approximately 55 minutes long
6 class audio lessons to listen to while on the go
A downloadable E-Book of the Weigh Down Basics workbook for your mobile device
Access to Weigh Down coordinators and regional coaches who are available to talk to you at any time during your weight loss journey.
Once you place this order and log in to your class page, you will have 90 days access to these audios and videos.
You will learn:
How to conquer overeating
How to eat regular foods and lose weight fast.
How to overcome emotional eating.
How to stop bingeing.
How to transfer a relationship with food over to a relationship with God.
SPECIAL NOTES:
A high-speed Internet connection is required.
Class videos can be viewed on both Windows PC and Mac computers as well as on all Internet-accessible Mobile Devices (a WiFi connection is recommended for the best viewing experience). If you are a Weigh Down TV subscriber, you can also view your class through the Weigh Down TV app for Apple, Android, Amazon Fire and Roku devices.
You will need to provide your own Bible.  This class uses the NIV 1984 Bible.
How does this class work?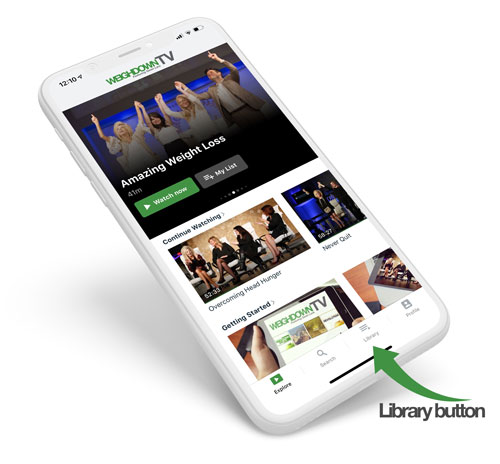 Once you have purchased Weigh Down Basics as a stand-alone class or you have subscribed to Weigh Down TV, you will have access to your class right away! If you rented the stand-alone class, you can view your class on the Weigh Down TV website by clicking on the link in the e-mail you will receive once you have signed up OR returning to WeighDown.tv at any time and logging in and going back to the class video page
HERE
If you are a Weigh Down TV subscriber, you will find the class in the Classes category of your app as well and can access it from any device the Weigh Down TV app is installed on.
We look forward to getting to know you, and if you have any questions, please let us know. 
Also, all Weigh Down Classes are available on demand through Weigh Down TV. Choose to participate on your own, or in a group setting. Please see our full list of current classes with coordinators posted on the
Weigh Down Facebook Group
.
Weigh Down Basics is also available as part of the Weigh Down TV monthly subscription!  Enjoy as many classes as you like for one low subscription rate of $19.99/month!