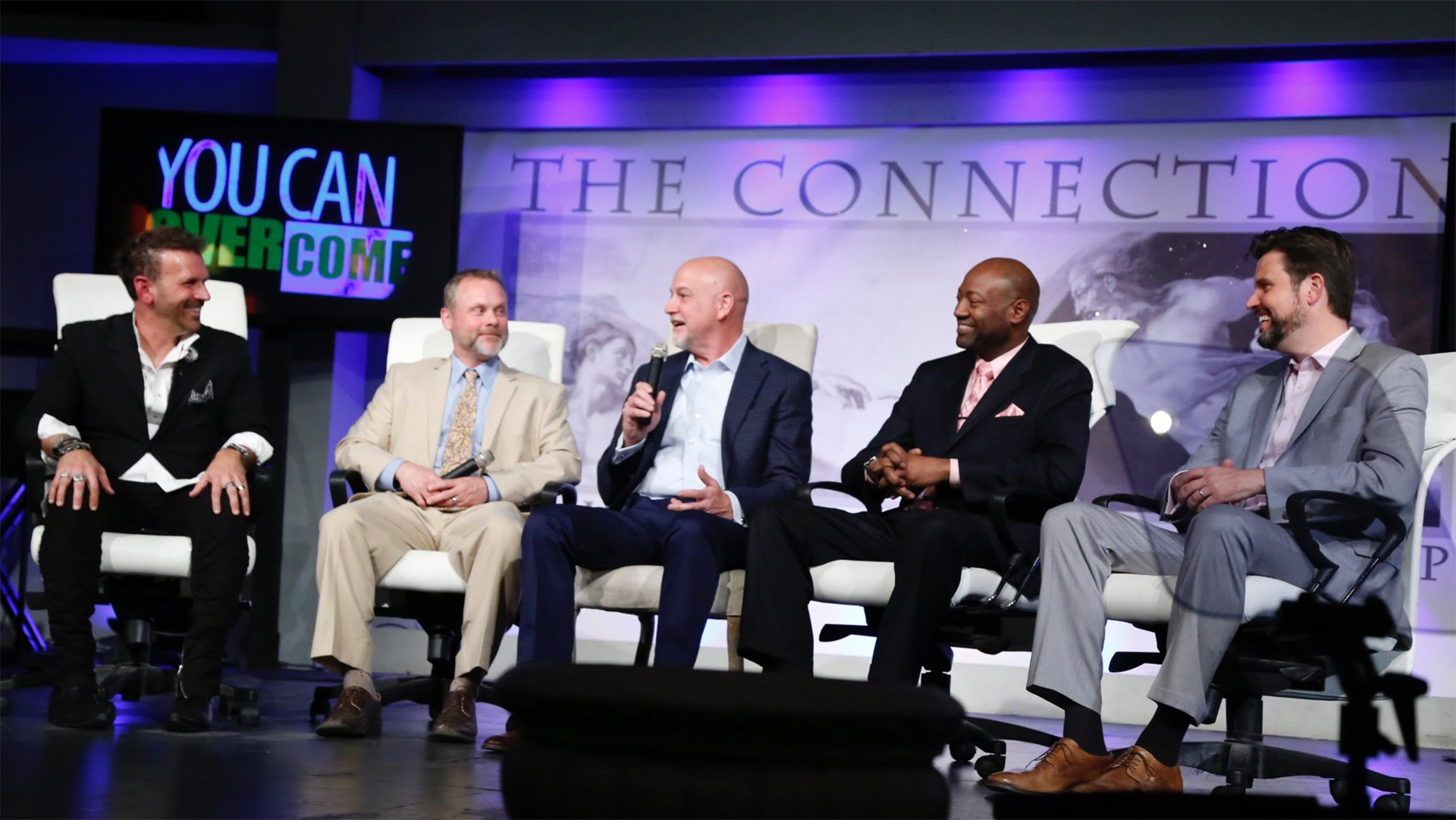 How Middle-aged Men Lose Weight
May 15, 2017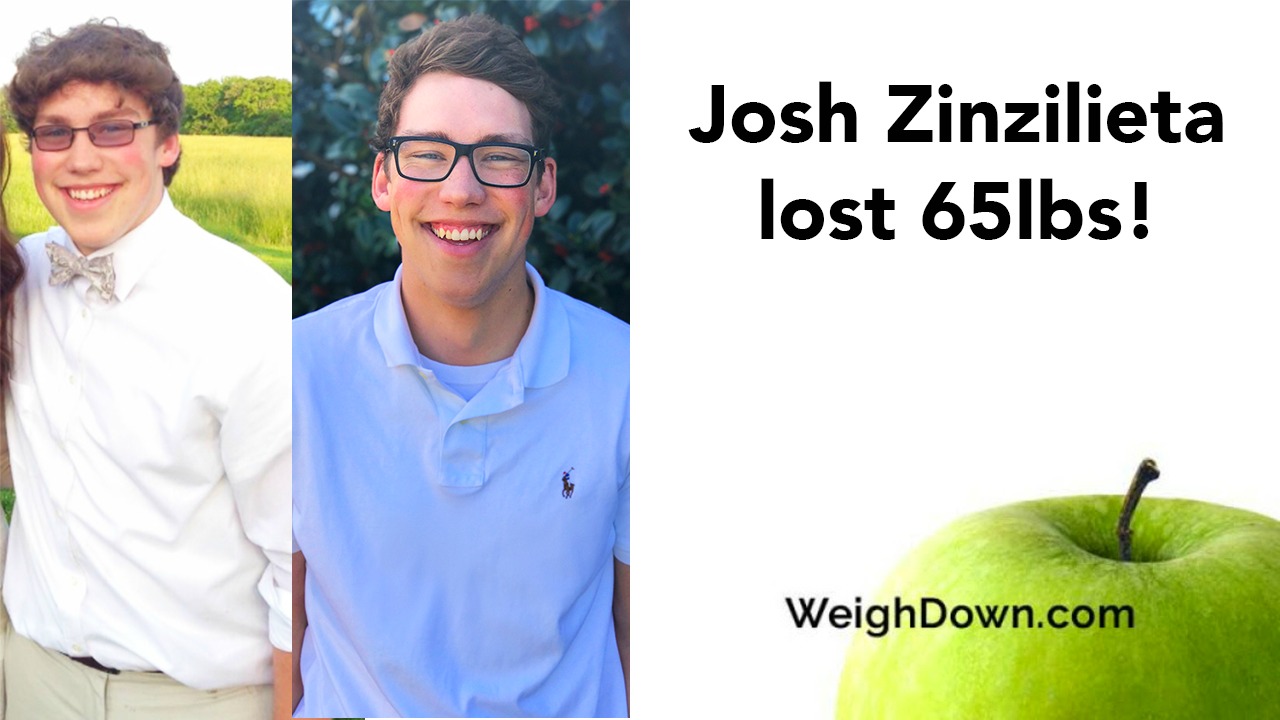 Josh Zinzilieta – Weight Loss of 65 Pounds
May 25, 2017
Stacy Sims – Weight Loss of 65 Pounds
Stacy's life has been completely transformed through all she has learned through Weigh Down Ministries, so much so, that she is now a Weigh Down Ministries Facebook encourager and class coordinator!  Growing up in Ohio, Stacy was very athletic and tall for her age. She could consume large amounts of food and stay slim, but on the inside, she was very focused on self and her appearance.
Stacy stepped on the scale one morning and realized her weight had hit an all-time high.  "I knew this was not what God wanted and that I had to do something. I would lay on my bed in tears, crying out to God for a change. I needed Him to help me out of the ever-growing pit."
God Answered Stacy's Prayer and Sent Weigh Down at Home
A few months later, Stacy was given the "Weigh Down at Home" videos to watch. She could not believe what she was hearing! "I was certain Gwen must have been following me around and telling my story of binging, closet eating and the misery of it all.  I immediately applied the principles of Weigh Down, and the results were incredible."
Fifty pounds came off very quickly by applying God's way of hunger and fullness!  Stacy explains, "I was now free to eat all of my favorite foods that I was told were forbidden on diets, and STILL lose weight! No more greed! Not to mention, I was saving so much money on unnecessary food.  I remember in the first week alone, I saved $20 as a single person just by cutting back on eating out at fast food restaurants."
4 Babies Later – All the Pregnancy Weight is Gone and More!
"Weigh Down is about so much more than weight loss. This is about obeying God! I found a real, amazing relationship with God that I didn't know existed.  I learned to take the focus off of myself and learned to focus on God and His people, serving them with love and joy!  Life is SO much better! I love serving and meeting the needs of my family and the church.  I pray and talk to God daily, knowing that this life is all about Him!  I am so thankful for all the resources that keep me connected to God and focused on Him and His Son Jesus Christ all day!
Love to Cook & Bake? You can still do Weigh Down!
Stacy is a mother to four children of her own and a caregiver for other children as well. Stacy loves to cook and bake, and has passed her love for cooking down to her children. She says, "I am so thankful for Weigh Down and have learned that being in the kitchen doesn't have to be about serving myself. I am often cooking meals for our family and others!
"Because of the wisdom I've gained from Weigh Down, I know I get to be in the kitchen to love and serve others, meeting needs, praying and asking God how I can make it the best for them! If I'm not hungry, I know that the food is not mine. It's no longer an option to eat 'just because'. Hunger and fullness is truly the way of eating that God intended!"
Keys to Success: Perseverance & All Access
"I am so blessed to be surrounded by others who lovingly encourage me on this journey.  I LOVE each WeighDown class and I love listening to Weigh Down All Access and the You Can Overcome shows daily. As a stay-at-home mom, I keep All Access on while I cook or do any work around the home. It helps keep me focused on God and deepens my relationship with Him and those around me.
"Weigh Down is a part of my everyday life and I love it. It is so natural to follow the "instincts" God has programmed in us. Perseverance is definitely a key to success in Weigh Down.  It has been almost 16 years now, and I am confident in saying that I will NEVER return to my old, selfish ways.  God has been so merciful and continues to remind me that He is better than extra food. I am forever changed and grateful to God."
You can watch Stacy along with Gwen Shamblin and Candace Anger on the You Can Overcome Show:
Stacy Sims
---
---