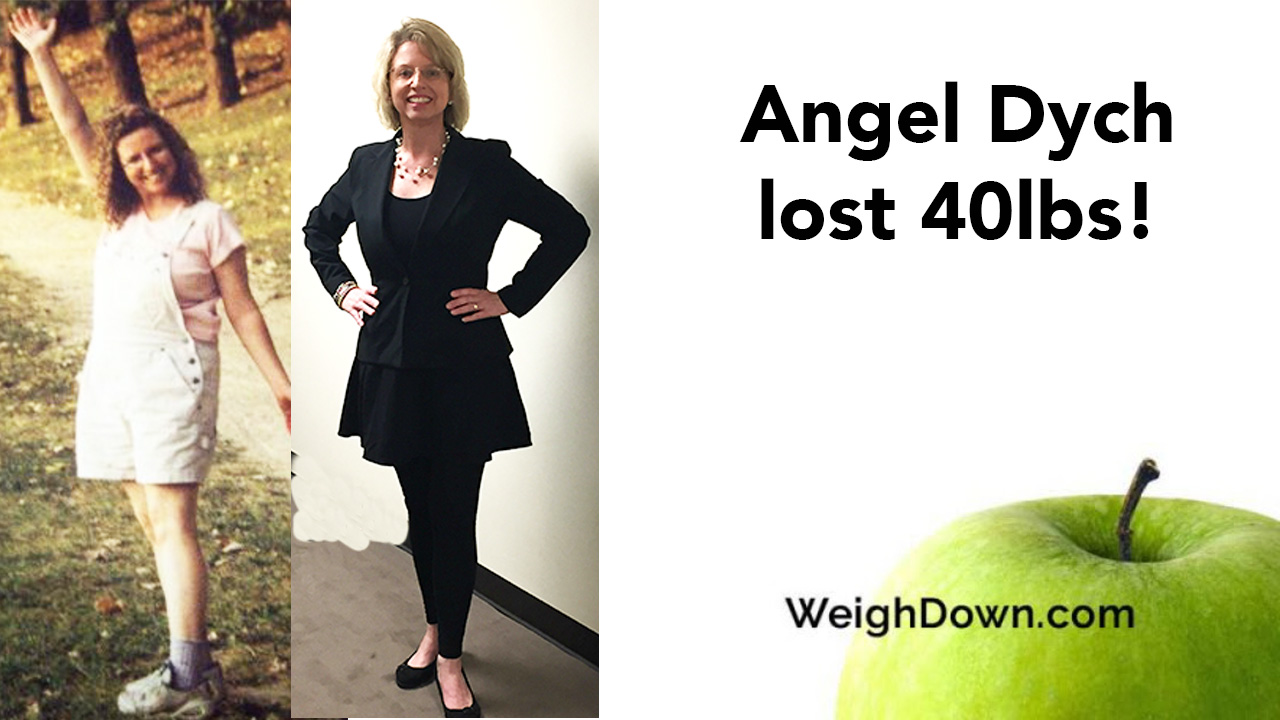 Angel Dych – Weight Loss of 40 Pounds
June 27, 2017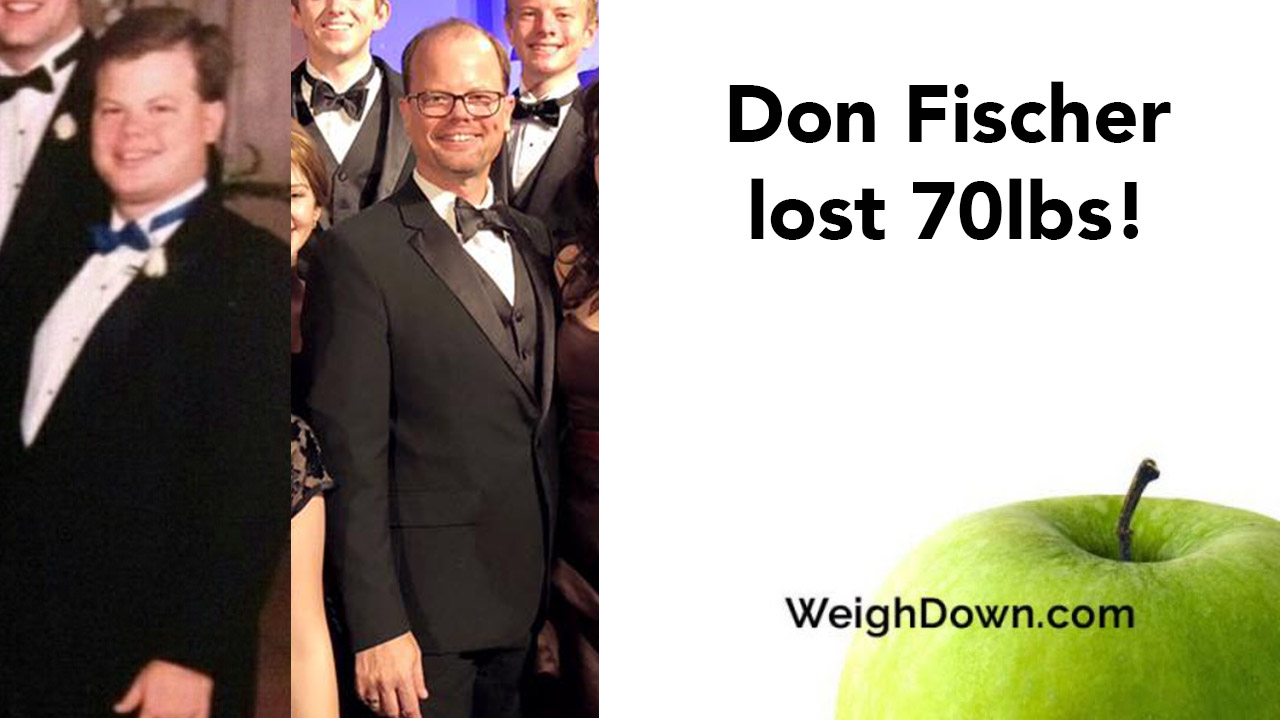 Don Fischer – Weight Loss of 70 Pounds
October 24, 2017
D'Linda Law – Weight Loss of 50 Pounds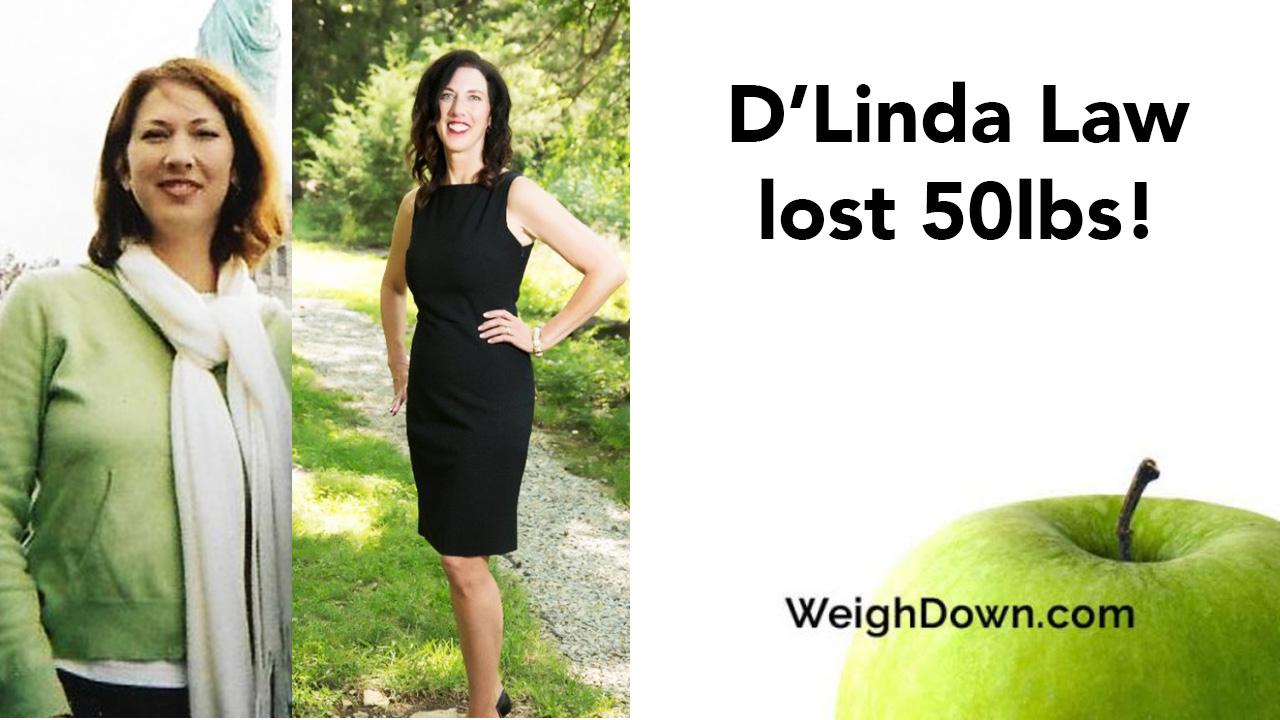 The Struggle of Dieting & Exercising in her 20's After Being a Thin, Active Teen
Growing up in a small town in West Texas, D'Linda Law's childhood was spent battling severe allergies. She was tired, unable to breath well and extremely thin. She could barely taste the food she was eating so there was no pull to overeat. From junior high to college, she was either playing sports or very active so she didn't carry any extra weight.
In 1988, D'Linda married her husband, Tom. She says, "Somewhere in the busyness of the engagement and getting married, I put on 15 lbs. It didn't show up much outwardly, but it had my attention because it made me feel sluggish, tired, and not myself."
So for the first time in her life, D'Linda began dieting and exercising for weight loss, not enjoyment. "You name the diet or class and I probably tried it. I was desperate to lose weight. Meanwhile, we started our family." She lost most of her weight quickly after their first child, but was left with the last 15 pounds. With their second child, it was a  struggle to get her weight off. In 1998, she already had some weight to lose when she became pregnant with twins.
Double the Blessings!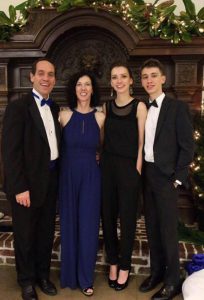 After the twins, Parker and M'Lee, were born, D'Linda's life changed profoundly. Not only had God blessed her with four precious children, but she was led to a local book store where she found the Weigh Down Diet book!  She explains, "I realized that The Weigh Down Diet by Gwen Shamblin was the best book I had ever read on how to live out Christianity! I gave it to a friend to read, and she found out there was a Bible study at a church that was close to our neighborhood. My weight melted off in the class! Gwen taught me how to wait on my personal hunger signal from God, getting just what my body was hungry for, and to listen to my internal cue on 'this is enough' for my body.
"It was truly miraculous to me to return to how I ate in my youth – not being greedy for more food than my body was needing to keep my energy, and joy. I loved hearing Gwen give scriptures that God cared about this struggle and wanted me to go to Him for comfort instead of the food. The class also helped me live out the commands of God, honoring my parents, to not worry, or try to control everyone and everything around me. I began to lay down praise of man, over-spending, and over-talking. Everything I heard, read, or watched in Weigh Down helped me in every area of my life!"
D'Linda kept her weight off the first couple of years, but then began to get caught up in worry, over-eating, praise of man, materialism, and an endless list of struggles, and some weight crept back on.
Desperate for Answers, God Sent WeighDown Advanced
"I started crying out to God again about my weight which was going up and down every year. I would talk about Weigh Down but didn't turn to it fully until God got my attention in my early 40's through hypothyroid disease, a disease that runs in my family. I was told with this disease I could only expect weight gain, and reduced energy. I got down on my knees again and cried out to God and called the 1-800 number for Weigh Down, and quickly signed up for a Weigh Down Advanced class.
"Immediately, I knew it was THE most comprehensive, life-changing Bible study I had ever done. I went from that into the Change Series (Exodus Out of Egypt), which was being filmed at that time, and I made a point whenever I needed help and encouragement to call my online coordinator. Every aspect of the classes, watching the videos, looking up scriptures that pointed  me to obey God, praying, and getting amazing answered prayers, helped me to stay on track daily and hourly."
Making a Decision to Go All In for God​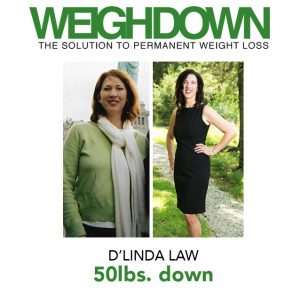 D'Linda began listening to all the resources available through Weigh Down Ministries, and consistently stayed in classes. "This kept me focused, full of peace, and more out of myself. I started praying to God and prioritizing our activities. I stopped or slowed down on ones that did nothing to help us fall in love and focus more on God than our own desires."
Some of D'Linda's favorite Weigh Down classes (available on All Access) that have helped keep her focused include: Weigh Down Basics, the Breakthrough series and The Revolution class. She says, "All I needed to have a Christ-like daily walk has been provided abundantly through Weigh Down. I can keep my heart, mind, and soul full of praise, worship, and prayer."
50 Pounds Down for Over 7 Years 
D'Linda has lost a total of 50 lbs. by putting the Weigh Down principles into practice, and has kept if off for over 7 years! "I have been able to maintain my weight loss, and increase my love for God, my husband and my family. My marriage is better than ever, and our children have a solid foundation to cling to, having been taught how to go to God wholeheartedly. We see daily answered prayers and live a life of peace when putting into practice the teachings of Weigh Down. I Praise God for this wonderful life!"