Start Reading!
Download Our Free App!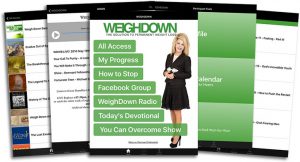 Become an All Access Member!
If you have not lost weight, you have not done Weigh Down. If you have done Weigh Down before, we have even more resources to help you now. You have never had this much support and this many people praying for you. Get started today and find physical and spiritual health!